Archive for the 'Financial Planning' Category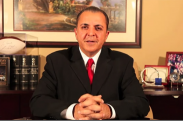 Personalized, Attentive, Accountant Services You Can Trust
At Frank Gutta & Co. CPAs, we are committed to helping you meet and exceed your financial goals. Our offerings are designed to return to you your time, your peace of mind, and your profits.
We proudly serve families and businesses in Miami, Fort Lauderdale, outside of the state of Florida, and internationally.
We provide personalized accounting services, always answer the phone, and we are always available when YOU need us.
If you don't feel you have been getting the level of attention and service that you deserve with your current accountant, let us show you why we are the best.
Our expertise has been helping Miami families and businesses earn more money, keep more money and retire with more money for over 20 years and we are eager to do the same for you.
We are devoted to accuracy, timely financial advice and tirelessly work to save you more of your hard earned money.
You'll be more than satisfied, in fact, WE GUARANTEE IT!
Whether located in Florida, in another state, or outside the U.S. families and small businesses call us when they need:
small business tax preparation and filing services
IRS Problem Resolution
individual tax preparation and filing
a quickbooks proadvisor for hassle free setup
bookkeeping for small businesses
accounting services for small business
Learn more about our services
Call us today at 954-452-8813 if you would like to earn more money, keep more money, and have your tax burden handled for you hassle free.
Ask Frank Gutta about our suite of CPA service offerings that include tax planning, professional bookkeeping including quickbooks, retirement planning for safe, secure income, as well as several other accounting and financial services focused on earning you more money, keeping more from the IRS and securing the future you desire.
Secure, Safe, Steady Income - Find Out How Today
Our planning solutions are tailor made to meet your income goals in a secure, protected manner.  We proudly serve our local Miami community in Broward County, Fort Lauderdale, Boca Raton and across the remaining 49 states outside of Florida in the United States.
We have been helping people secure returns of 8% compounded or 10% simple guaranteed, find out how you can too.
Frank Gutta, CPA financial planning services include:
Retirement planning – We are partnered with Fran Tarkenton to provide safe retirement solutions to businesses and individuals including retirement investment plans, pensions and annuities
Retirement plans for small businesses
Reverse mortgages
Employee benefit plans
Estate planning
College savings planning
Profit Sharing  and 401(k) plan documents
Qualified  retirement plans (SEP, SIMPLE 401(k), Profit Sharing, IRA, etc.)
Annuities
Life insurance
Trust planning and charitable gifting
Business exit strategies