Archive for the 'Tax Services' Category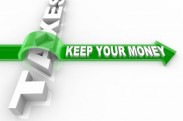 Would You Like to Shrink Your Yearly Tax Burden?
In an effort to decrease your IRS liability, we have established a proven solution to counter large tax bills.
With so many changes in the tax laws each year, our professional staff has extensive training in identifying the differentiation in the complexity of tax codes.
As the tax codes increase, or change from their previous properties, our team keeps up with their movements, so you do not have to.
Staying on top of the extensive changes the IRS implements year after year allows us to provide our clients with up-to-the-minute information, insuring they receive all of the tax benefits their company is eligible for, without missing a single deduction.
Our clients enjoy our knowledge come tax time, because our wherewithal in the tax field translates to savings on their behalf, affording them the lowest tax liability allowed by the current laws. We can do the same for your company, too!
Just a few examples of how we help your company succeed financially are:
Transferring your company status to a lesser tax bracket by dividing your income between separate legal entities, and/or family members
Appropriate expenses and/or income to contrasting annual allocations, effectively taking advantage of lower rates
Divert funds to investment opportunities to defer the tax liability
Review investment opportunities locally, statewide and nationally to insure complicity and avoid liabilities
Apply deductions through entertainment, as allowed by law, decreasing your liability
Additional Tax Assistance We Can Provide:
Enjoyment of assets, through savings and growth opportunities
Implement tax reducing investments, allowing your money to increase more rapidly
Saving revenue by decreasing your taxable income
Implement a pay later functionality by deferring income status
Clear and reliable advice on estate planning and the correlating taxes, providing your family with financial health
Allocation of funds to family members, optimizing tax benefits through gifting
Design your retirement to retain your hard-earned money, instead of giving it to the IRS
Our clients enjoy our extensive knowledge, and our close relationships within the IRS, which allows us to understand the tax codes from the inside out, insuring they receive the maximum legal benefits allowed by the law.
With our help, our clients are able to lessen their tax burden, no matter how frequently they pay their taxes, whether it is monthly, quarterly or yearly, which gives them peace of mind, and the ability to concentrate on growing their business, without worrying about IRS involvement.
We are aware that anyone can do their own taxes, but we are also aware that when it comes to dealing with an intimidating arm of the government like the IRS, our clients are better off leaving their accounting to the professionals.
We enjoy a close partnership with our clients, to insure we fully understand how their business operates, which allows us to enlighten them on the difference between and expense and a complete deduction opportunity.
We can provide professional advice that allows our clients to spend more money through their companies, giving them the maximum number of deductions as a result.
The more deductions and money saving opportunities we can present, the less the tax burden becomes when the IRS comes knocking. Call us today to find out what we can do for your company, and we will get started immediately.
It is never too early to insure your deductions are in order, and we can help as soon as you call.
WARNING: IRS Audits Rapidly Increasing… How Confident Are You That Your Return is Accurate? Could You be Missing Potential Deductions?
Every year there are millions of tax payers who miss out on the opportunity to reduce their tax burden and potentially to receive a refund.
Sometimes it is a lack of knowledge about the ever changing tax laws and sometimes it is due to a simple error such as neglecting to complete a line item properly.
Is it possible that you were one of those millions last year?
Do you want to be sure not to miss any of your deductions in the upcoming years?
With over 70,000 pages and growing yearly, it is no understatement to say that tax laws are nigh on impossible to understand completely by the average tax payer.
Add to that the ever changing landscape of the tax laws and you are almost certain to miss out on legitimate deductions and credits at some point in your tax paying life.
Many of us feel secure because we file the simplest of tax forms or because we use the latest do-it-yourself tax preparation software.  Don't let yourself be lulled into a false sense of complacency.
There is simply no good substitute for an experienced and knowledgeable human tax preparation expert.
Using such an expert is the only way you can be sure ALL the right questions will be asked to get you the maximum credits and deductions legally on your tax return.
Using tax preparation services such as ours will give you all the following benefits:
You can rest assured that your tax return has been checked and double checked for mathematical errors.  You can also be sure that it has been double checked for a host of very common errors that get tax payers flagged by the IRS for an audit.  These double checks are to make sure you can have peace of mind when filing your taxes, knowing you have avoided any common errors and that you have taken all the credits and deductions legally available to you.
Even after completing your return, we will follow up with you to help you for next year with tips regarding your income withholding.  This ensures that you receive your income when you make it, rather than giving an interest free loan to the government for the year and waiting for them to return it to you in April.
We will also inform you about common deductions you may be eligible to receive.  In some cases, our clients can save hundreds or even thousands of dollars on their tax bill by taking advantage of these common deductions they may not currently be aware exist.  In addition, we will give you advice for minimizing your future tax liabilities legally.
We will file your return electronically to ensure you receive any refund in the quickest manner possible.
Tax preparation is a complex and detailed subject and considering the potential negative consequences of incorrect filing (loss of your hard earned money and/or an IRS audit) there is no good reason not to employ a qualified tax preparation professional.
We are sure you are an expert in your own field, but if that isn't tax law and accounting you would be crazy to try and navigate the tax maze on your own.
Let one of our experts with detailed tax code knowledge take care of your tax preparation and sleep better at night knowing all is in order with your next filing.
Your U.S. Income Tax Obligation While Living in the U.S. as a Foreign National
Living in the United States is a wonderful opportunity for those who are originally from other countries or parts of the world. The U.S. is truly a land where dreams can come true, and almost anyone can make great things happen with hard work and just a little bit of luck.
However, living in the U.S. also comes with a different set of laws and regulations.
Foreign nationals must adhere to certain rules so that they comply with not only U.S. laws, but the various regulations imposed by their home countries.
While it may seem arduous, it is possible to take care of these issues easily with the help of a professional foreign national tax filing service.
If you are attempting to determine your tax obligation to the United States, you should know that it depends upon the type of foreign national status you have in relation to tax purposes.
For instance, those who are considered to be resident aliens are required to adhere to the identical rules and complete the same forms as citizens of the United States.
In general, non resident aliens who earn wages or receive income from business while in the United States are required by law to complete a tax return.
Aliens who have dual-status need to file a separate tax return, and they cannot claim the normal, standard deduction. Also, they typically are not able to claim any exemptions for dependency.
This may sound quite complicated to you. It is certainly not simple, but the process of filing a return is something you do in your own best interest!
There have been studies which have shown that the majority of non residents either fail to file a tax return, or they end up filing a tax return incorrectly.
Additionally, it has been shown that those non residents who fail to file often end up making massive overpayments of their U.S. taxes. This happens significantly more often than instances of underpayment. This is according to the document, Widespread Non Compliance and Overpayment of Taxes by Foreign Scholars, written by J.W. Antenucci. This document appeared in Tax Notes on May 13, 1996.
You have to be careful when it comes to filing your taxes, and it is important to not assume that your employer has withheld the proper amount from your wages.
That does not necessarily mean that you have paid the proper amount.
In fact, you might even be owed a refund! If you want to avoid the pitfalls of paying too much money while remaining within the guidelines of pertinent U.S. tax laws, you can use our services to help you with your foreign national tax filing needs.